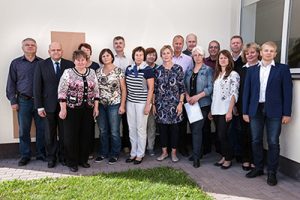 The main activities of ABAE are cattle breeding and everything connected to that (incl. trade and advisory service), herdbook keeping, issue of pedigree certificates, classification of cattle, collection and sale of breeding material, AI service, cattle shows and auctions.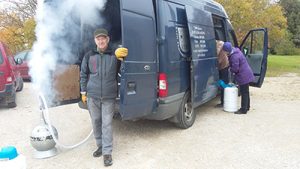 Our consultants in each county are the closest people to advise in cattle breeding. They register animals into the herdbook, help in selection of bulls, arrange cattle sale, organize attestation of AI technicians etc.
To serve you better, Animal Breeders´ Association is delivering semen, AI materials, nitrogen and AI bulls´ information to different regions according to the schedule (Harju, Lääne, Hiiu, Valga, Viljandi, Viru counties; Central- and South-Estonia). Semen storages are in Keava office in Rapla county, Tori in Pärnu county, Märja office in Tartu county and Kuressaare in Saare county.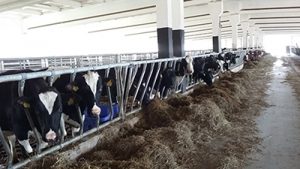 ABAE owns a modern collection centre. The first barn for 300 young animals and the fodder storage were opened in December 2015. The whole complex was ready by December 2016 (the 2nd barn for 300 animals, the 2nd fodder storage, the manure storage, the office building and the truck wash site). It is possible to quarantine cattle prior the export and do the veterinarian tests. There are excellent conditions to separate and fix animals. It is also a nice place to arrange auctions.
You are welcome!